Homes in Littleton, Colorado
The heart of Littleton is its charming downtown historic area featuring turn-of-the-century homes with a variety of architectural styles.

The community includes outdoor areas offering dining and special annual events, including yoga classes, summer concerts, and a variety of gardens complemented by abundant parks and hiking trails.

Littleton includes the Highline Canal and Lee Gulch trails, plus a cycling trail. Residents and visitors enjoy beautiful Hudson Gardens, and annual events include a dazzling display of Christmas lights, drum circles, and Halloween events.
List of Zipcodes
| Zip Code | Zip Code Name | Zip Code Population |
| --- | --- | --- |
| 80110 | | |
| 80120 | | |
| 80121 | | |
| 80122 | Centennial | 32,373 |
| 80123 | Littleton | 46,555 |
| 80128 | | |
| 80129 | Highlands Ranch | 32,738 |
| 80160 | | |
| 80165 | | |
| 80166 | | |
Demographics
| | Zip Code | City | County | State | National |
| --- | --- | --- | --- | --- | --- |
| Population | 4,270 | — | 585,026 | 5,759,582 | 331,426,769 |
| Population Density | 49.4 | — | 765.5 | 55.5 | 93.8 |
| Percent Male | 49.0% | — | 50.0% | 49.0% | 49.0% |
| Percent Female | 51.0% | — | 50.0% | 51.0% | 51.0% |
| Median Age | 50.8 | — | 42.6 | 40.2 | 39.0 |
| People per Household | 2.6 | — | 2.47 | 2.8 | 2.6 |
| Median Household Income | $106,904 | — | $80,305 | $115,942 | $61,963 |
| Average Income per Capital | $52,013 | — | $42,520 | $50,725 | $33,235 |
Market Data
| | Zip Code | City | County | State | National |
| --- | --- | --- | --- | --- | --- |
| Median Sale Price | $725,000 | — | $475,000 | $425,100 | $277,796 |
| Median Age of Home | 37.0 | — | 53.0 | 39.0 | 49.0 |
| Homes Owned | 86.0% | — | 68.0% | 67.0% | 58.0% |
| Homes Rented | 10.0% | — | 28.0% | 23.0% | 31.0% |
| Homes Vacant | 5.0% | — | 5.0% | 4.0% | 11.0% |
Market Trend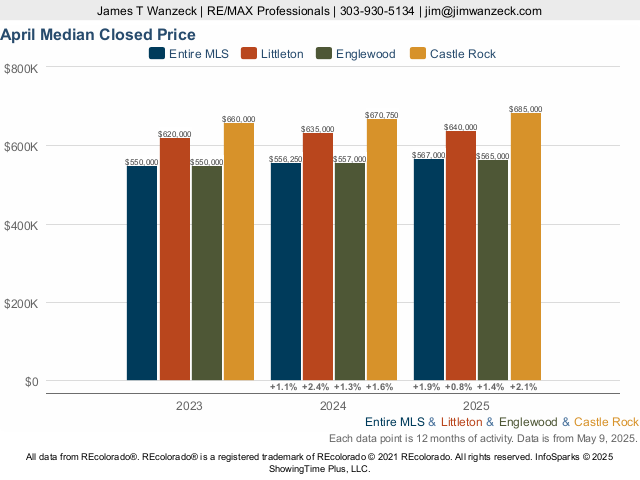 416 properties on market
Contact Us
RE/MAX Professionals
6020 Greenwood Plaza Boulevard
Greenwood Village, CO 80111, USA
Valuation Index
Quality of Life - 90%
Climate & Environment - 75%
Schools & Education - 73%
Safety & Crime - 17%
Walk Score®
Schools & Education
Safety & Crime
Zip Code
City
County
State
National

Violent Crimes

Calculated annually per 100,000 residents

Assault
162.9
—
255.9
246.3
250.2
Murder
2.2
—
2.8
3.8
5.0
Rape
70.4
—
68.3
67.2
42.6
Robbery
123.3
—
51.7
63.6
81.6

Property Crimes

Calculated annually per 100,000 residents

Burglary
223.7
—
425.3
348.4
340.5
Theft
360.4
—
641.0
1,858.3
1,549.5
Motor Vehicle Theft
603.0
—
125.9
384.0
219.9
Take a photo of this QR code
to keep this website details